Our accomplishments solidify our role as a strategic consultant in fostering the growth of every enterprise, while serving as a compelling impetus for our continuous evolution.
We proudly hold the prestigious "Great Place to Work" certification, testament to our exceptional professional environment.
Our certification as a Great Place to Work® reflects the profound trust-based relationships, developmental incentives, and overall exceptional work environment we provide to our esteemed personnel.
These noteworthy accolades owe their inception primarily to the invaluable contributions of our dedicated employees. Their firsthand evaluation of their professional experiences within our organization formed the cornerstone of our comprehensive assessment process.

Within the esteemed realm of "The Accounting Awards 2022" we have proudly secured seven distinguished honors, celebrating our best practices in accounting and financial management.
In the categories of "Staff Augmentation & Human Capital Training" and "Significant Client Development & Profitability," we have been privileged to receive two esteemed gold awards.
Additionally, we have been granted two esteemed silver awards in the categories of "Consulting Services" and "Efficient Customer Service."
Further affirming our commitment to excellence, we have received three esteemed bronze awards in the categories of "Accounting Services," "Tax Advisory Services," and "Successful Integration & Implementation of Client Development Programs."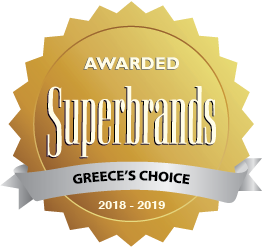 Moreover, we have garnered recognition in the category of "Consulting Services" within the distinguished Superbrands 2018-2019 framework.
The discerning selection process involved a comprehensive evaluation, incorporating the opinions of a critical panel of subject-matter experts, as well as the discerning assessments of the consumer and business community during a rigorous public opinion survey